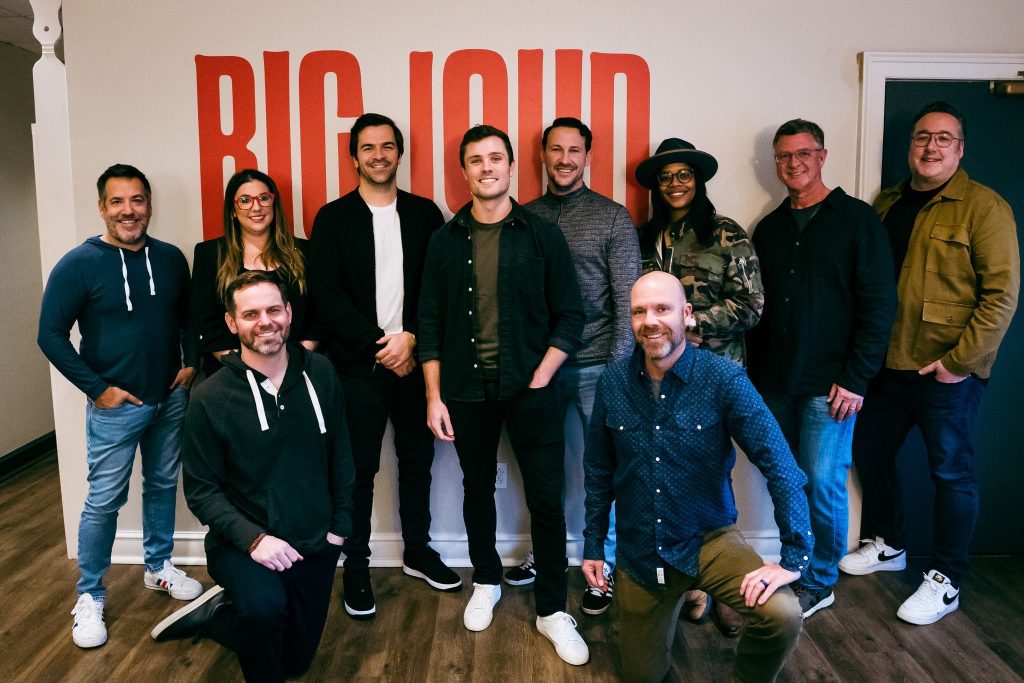 NASHVILLE, TENN. – Independent music powerhouse Big Loud Records is proud to announce today the signing of Canada-born, Midwest-bred singer/songwriter Griffen Palmer. Breaking the mold with a sound all his own, Palmer is a lyrical force with a charming voice to match, rooted in accessible lyrics, small town sentiments, and deeply heartfelt ballads that leave listeners asking for more.
"Griffen is an incredible talent, and we couldn't be more proud to keep him in the Big Loud family as a recording artist," says Big Loud Partner/CEO Seth England. "His music is representative of who he is: thoughtful, strong, complex, nuanced. We can't wait for everyone to get to know and love him the same way we do."
"Big Loud has been my home in Nashville since day one," shares Palmer. "Everyone in the building has been so supportive of me these past few years as I've been developing my songwriting and figuring out my next steps as an artist. Waking up every day in this town and creating with a team like this behind me is an absolute dream, and I can't wait to start this new chapter by rolling out the music."
Developing an affinity for music at a young age, the Ontario native grew up in a musical family, with early influences including John Mayer, Kings of Leon, Elton John, The Eagles, and Bruce Hornsby. Palmer's father bought him a drum kit in elementary school and challenged him to develop an appreciation for not just the sound and structure of the music he loved, but the lyrics within it. Soon after, the music-obsessed upstart found himself writing originals of his own.
Discovering a love for country music during his tenure at Bowling Green State University in Ohio, Palmer would bring both fan-favorite covers and his own raved-about originals to four-hour dive bar sets around campus, refining his performance skills and developing his pen. Shortly after graduation, he was introduced to GRAMMY-nominated songwriter Geoff Warburton (5 Seconds of Summer, Shawn Mendes) at a house party, and the collaborators found in one another a creative partnership for the ages. Palmer signed a publishing deal with Big Loud Publishing in 2019, shortly after relocating to Nashville, Tenn.
With an impressive rolodex of cuts already on superstars like Florida Georgia Line, Keith Urban, The Band Camino, Chelsea Cutler, Jade Eagleson, and more, the rising singer/songwriter is pairing reputable writing chops with captivating vocal performance to bring the original music he's been writing for years to life under his own name.
In 2020, Palmer made an unforgettable introduction on NBC's Songland, winning his episode after collaborating with Shane McAnally, Brian Kelley, and Tyler Hubbard on the romantic, heartfelt ballad "Second Guessing." Now, the swoon-worthy newcomer will make his Big Loud Records debut with the same song, infusing acoustic, pop-country style into a solo version – out everywhere this Friday (1/13). Palmer's debut album will arrive later this year.